A few steps away from the Bedford, you will appreciate the charm and warm atmosphere of the Hotel de l'Arcade, run by the same Swiss family.
A discreet elegance and a personalized service, a charming hotel at the heart of Paris, minutes away from the Madeleine, Opera, and Place de La Concorde.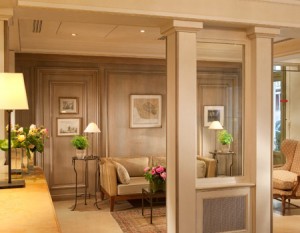 HÔTEL DE L'ARCADE * * *

9, rue de l'Arcade
75008 Paris – France
Tel +33 (0)1 53 30 60 00
Fax: +33 (0)1 40 07 03 07
www.hotel-arcade.com
A QUELQUES PAS DU BEDFORD, VOUS APPRÉCIEREZ LE CHARME ET L'ATMOSPHÈRE CHALEUREUSE DE L'HÔTEL DE L'ARCADE, TENU PAR LA MÊME FAMILLE.
Pour les amoureux d'une élégance discrète et d'un service personnalisé, un hôtel de charme en plein coeur de Paris, à quelques minutes de la Madeleine, de l'Opéra et de la Place de la Concorde.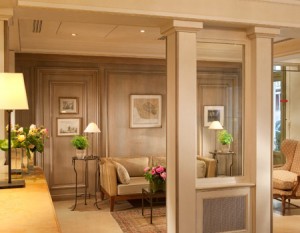 HÔTEL DE L'ARCADE * * *

9, rue de l'Arcade
75008 Paris – France
Tel +33 (0)1 53 30 60 00
Fax: +33 (0)1 40 07 03 07
www.hotel-arcade.com
Un Dimanche à Paris

Famous pastry Cef, Pierre Cluizel, suggests some of his most beatiful creations at the Restaurant Le Victoria or at tea time at the Bar Le Relais Bedford.
www.un-dimanche-a-paris.com

Le Palais des Thés

At the Bar Le Relais Bedford, we suggest a selection of 12 teas.
Tea time at the Bar Le Relais Bedford www.palaisdesthes.com

La Biscuiterie de Montmartre

The biscuits of this cookie factory nested at the top of Montmartre will accompany marvellously your tea. You will find all the flavors of biscuits of former day. Available at the Bar Le Relais Bedford.
www.biscuiterie-montmartre-paris.com

Furniture Philippe HUREL

Some pices displayed in the lobby and in some rooms of the hotel.
www.philippe-hurel.com